i've been gone a long time. a long LONG time.  sorry for that.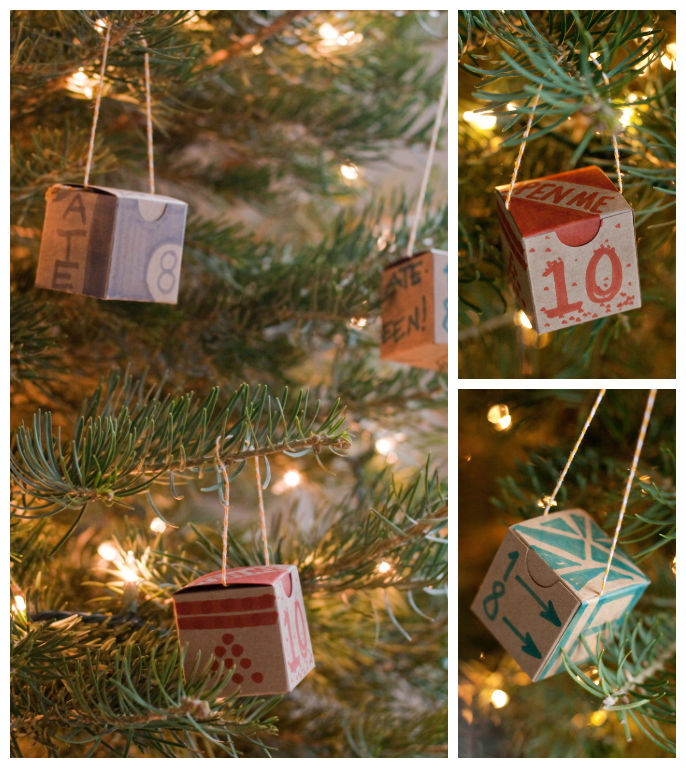 but i'm making a killer comeback with a little project for you. an advent calendar…in the form of ornaments.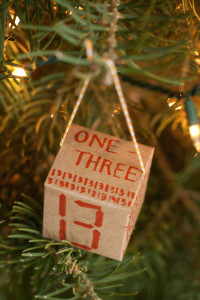 kyle and i got our first christmas tree last weekend. it flew off the top of the car on hwy 51. whoops. then we found out it actually fit inside the car.