i've been keeping something from you.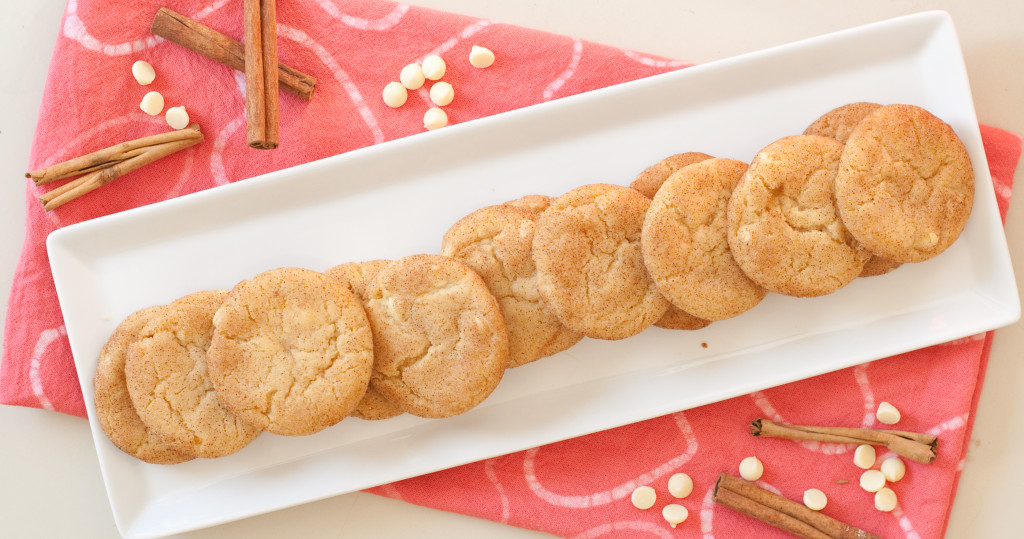 i've had the recipe for these delicious cookies sitting on my desk for weeks, just waiting to be shared with the world. and i ignored it. i've been a little preoccupied lately with the remodeling of our bathroom. like, everything is outta here– except the wonderful enamel tub that is original to our 1929 home. how cool is it to have a piece of history like that? anyone else have something special that's maintained its beauty through the years?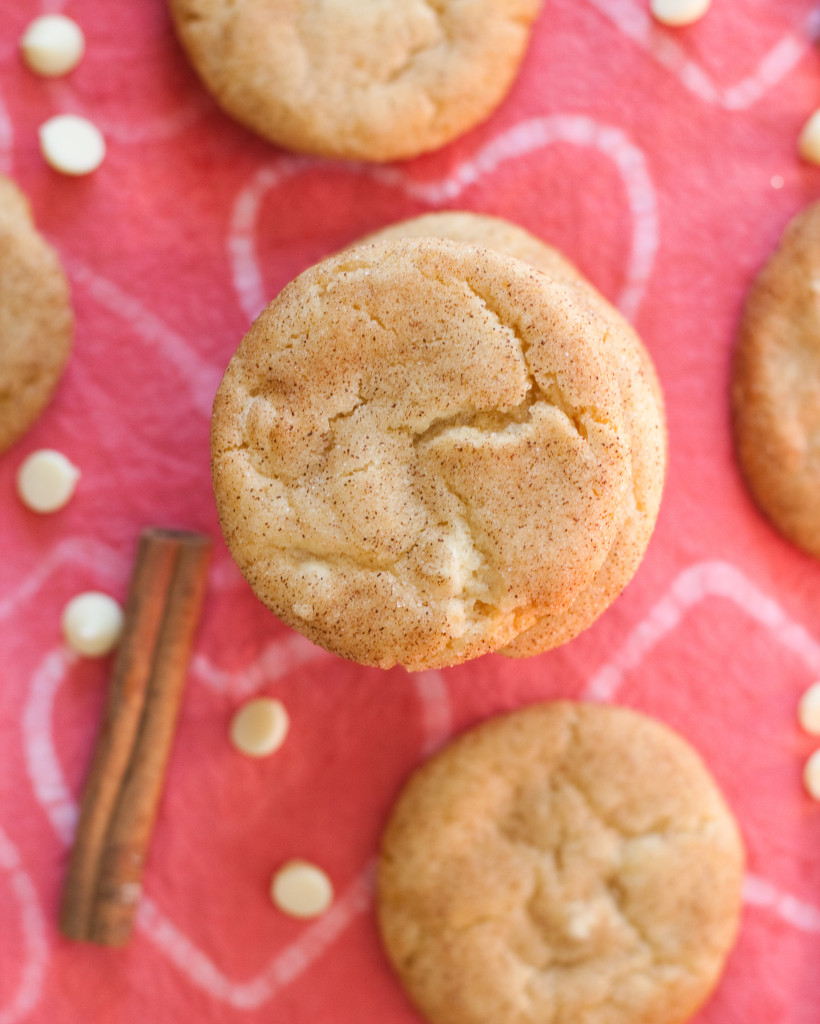 mr cogs has been showering at work and i at the ymca while the tile is setting in our bathtub area. this has us thinking that we don't even need to shower at home, or at least care so passionately about what it looks like and be the cause of a marital war. remodeling brings out the ugly in me…i'm SUCH a perfectionist. but i refuse to believe that all our tiling efforts (it ain't easy, friends) were wasted. i'll spend all my waking hours in that bathroom when it's done– it's going to be absolutely beautiful! plus, the teenage girls that hang out in the locker room at the Y are starting to annoy me. why are they hanging out in the locker room, anyway? that's weird.
so finally, if you've made it this far, i want to share these cookies with you. they're so so good, a nice twist on your traditional snickerdoodle. while you do need to refrigerate them overnight to get the ideal texture (crispy on the outside, soft in the middle) i'm sure it's not necessary to achieve "delicious cookie" status. bake away!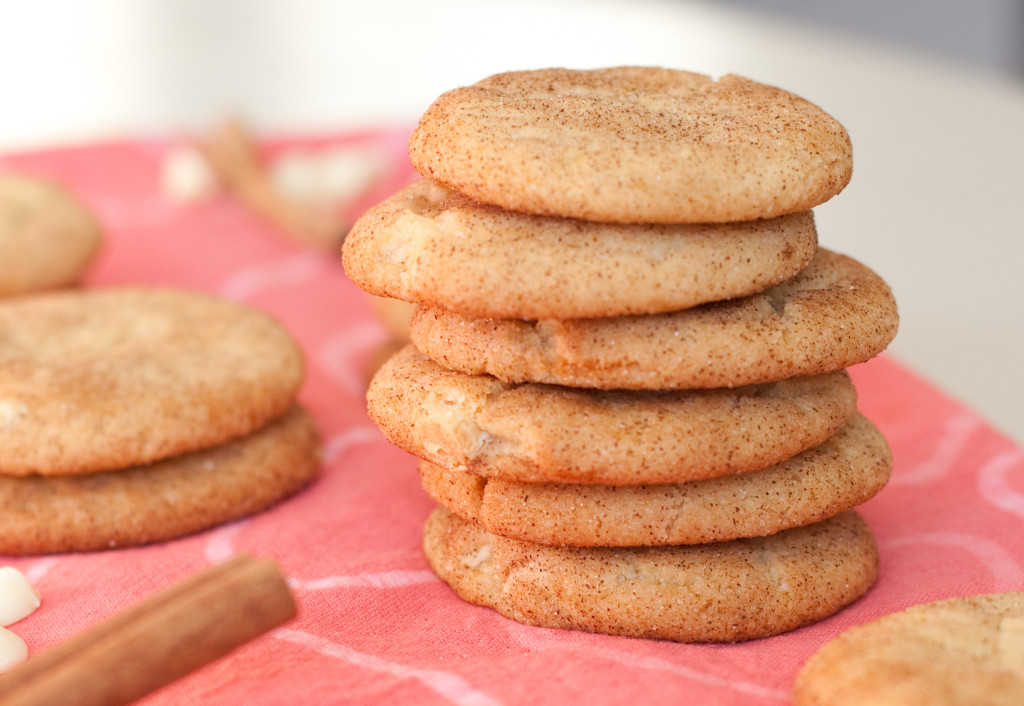 white chocolate chip snickerdoodles
1/2 cup shortening
1/2 cup butter
1 cup brown sugar
1/2 cup white sugar
2 eggs
2 teaspoons cream of tartar
1 teaspoon baking soda
1/2 teaspoon baking powder
1-1/2 cup white flour
1-1/4 cup bread flour (or white flour)
1 cup white chocolate chips
1 tablespoon cinnamon
2 tablespoon sugar
preheat the oven. preheat your oven to 375.
mix the wet ingredients. cream the butter and shortening together until smooth. add the sugars and beat until mixed. add one egg at a time, incorporating completely.
mix the dry ingredients. in a separate bowl, mix the cream of tartar, baking soda, baking powder and flours.
combine wet and dry ingredients. add flour mixture, half at a time, to the wet mixture. add the white chocolate chips.
refrigerate. cover the dough and refrigerate overnight, or up to 24 hours.
make the dough balls. mix the cinnamon and sugar in a small bowl. roll dough the size of a golf ball with your hands and roll them in the sugar mixture. drop them on a lined cookie sheet. press them down slightly (so they're about 2/3 the original height) with your fingers.
bake those cookies! make the dough balls. bake at 375 for 11-13 minutes. you don't really want them to brown at all!
recipe adapted from Heidi's cookies at Foodie Crush
enlighten yourself with other interesting posts: