You guys. YOU. GUYS.
Today is National Peanut Butter Day.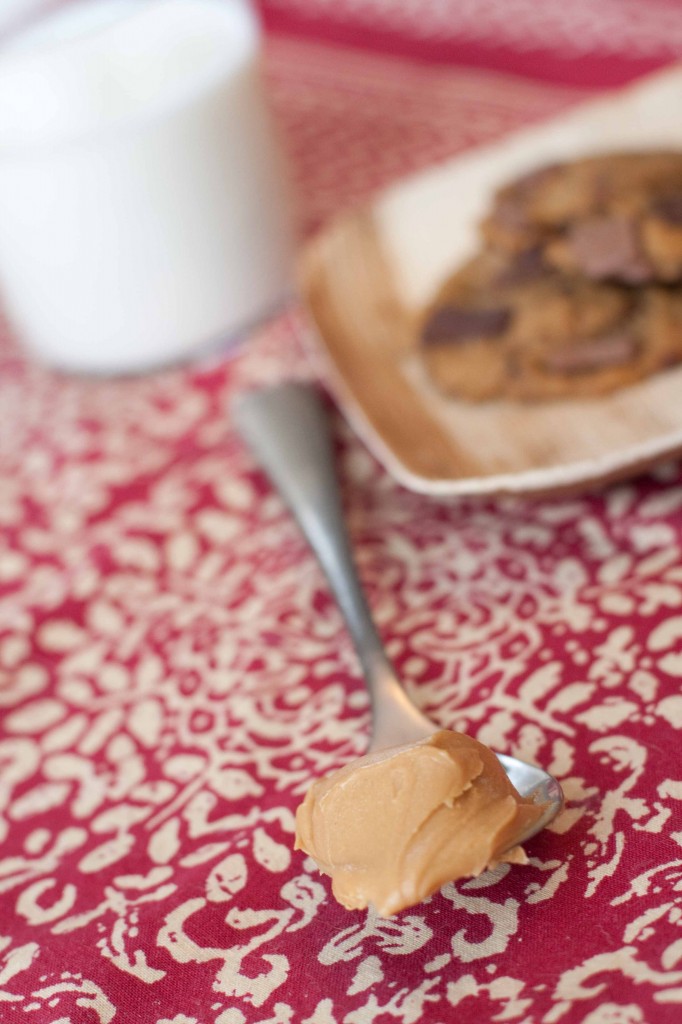 Peanut butter happens to be my all-time most favoritest food in the world. It's like this day was created so that for one day out of the year, I don't have to feel guilty that I eat practically half a jar of peanut butter..um…everyday. How did I not even know it existed until yesterday!?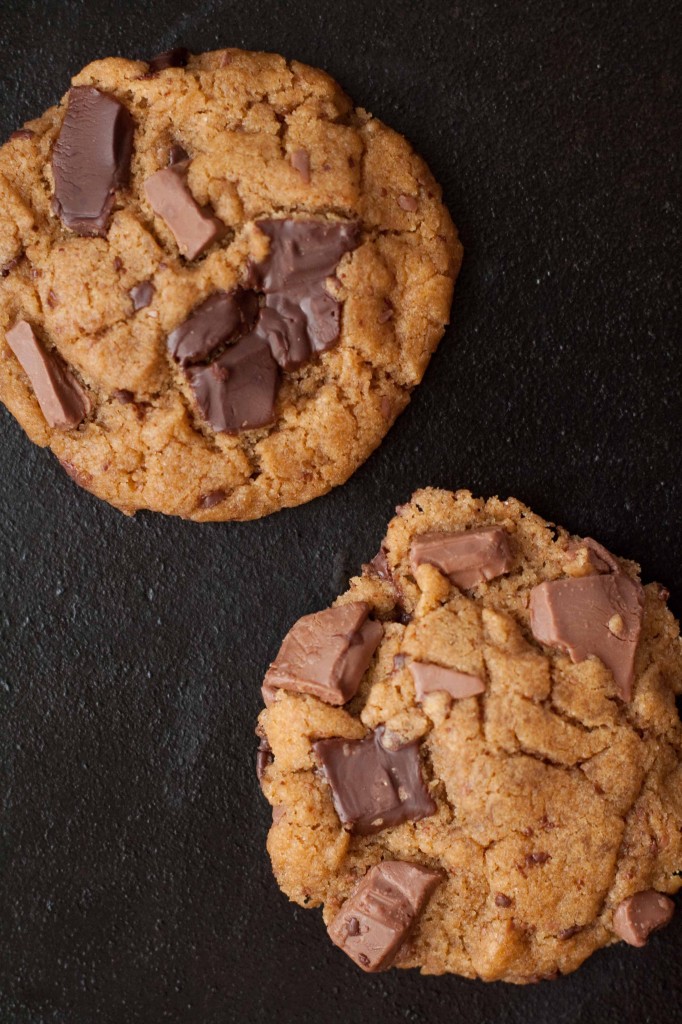 I was going to come up with some super unique peanut butter recipe of my own, but when I saw these cookies on Averie Cooks my jaw literally dropped. To China. I didn't even change the recipe because she said they are the BEST. She was right.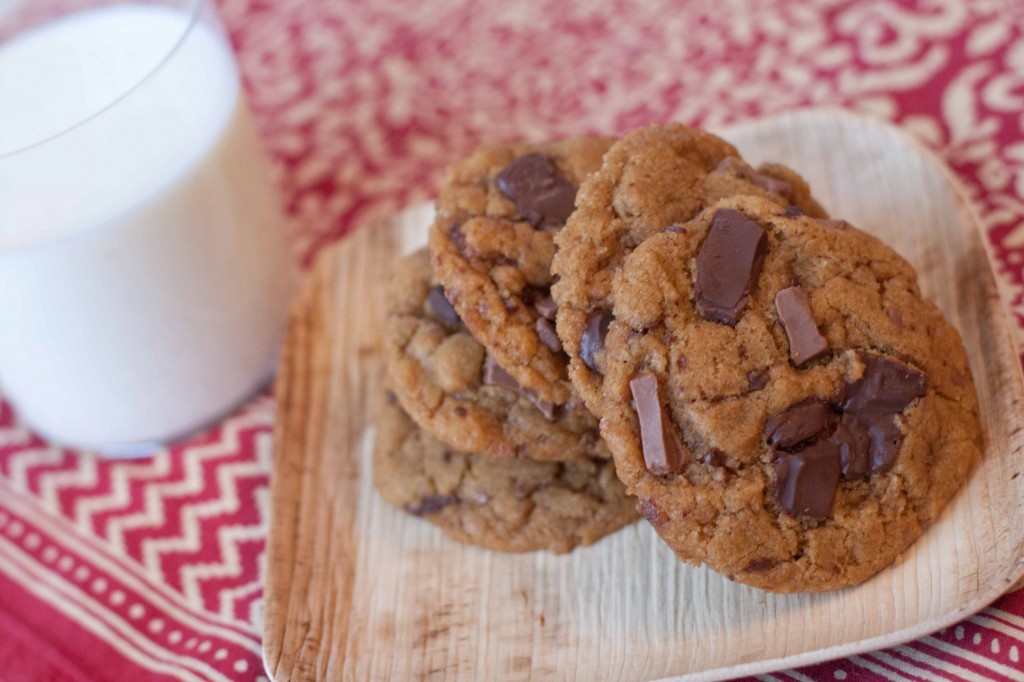 I have an almost-weekly resolution to eat less peanut butter, which I fail at almost weekly. Like my sweet tooth, I think it's a genetic issue. You see, my Grandma Betty was a peanut butter lover as well. If she had to go out to a peanut-butterless lunch, she'd sneak a spoonful of it when she got home. See? I can't help it. It's genetic.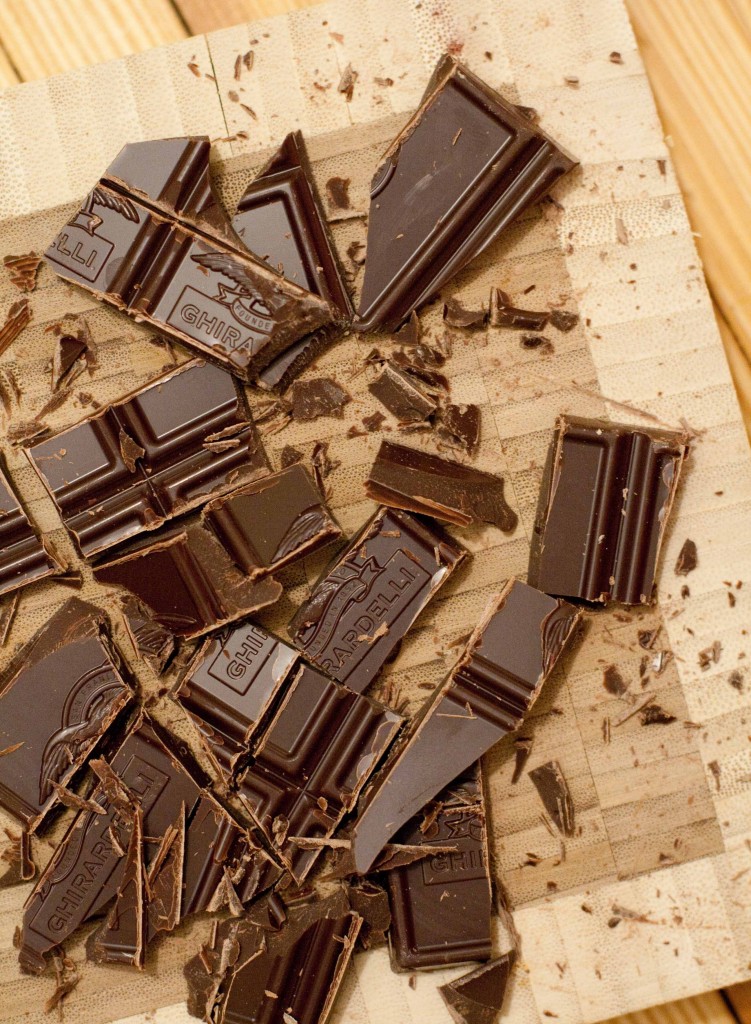 The absence of flour and butter makes these cookies like peanut butter in solid form. With LOTS of chocolate. Because what's better than peanut butter + chocolate?
Do you love peanut butter? Tell me what you're doing to honor the jar (or 6) in your cupboard today.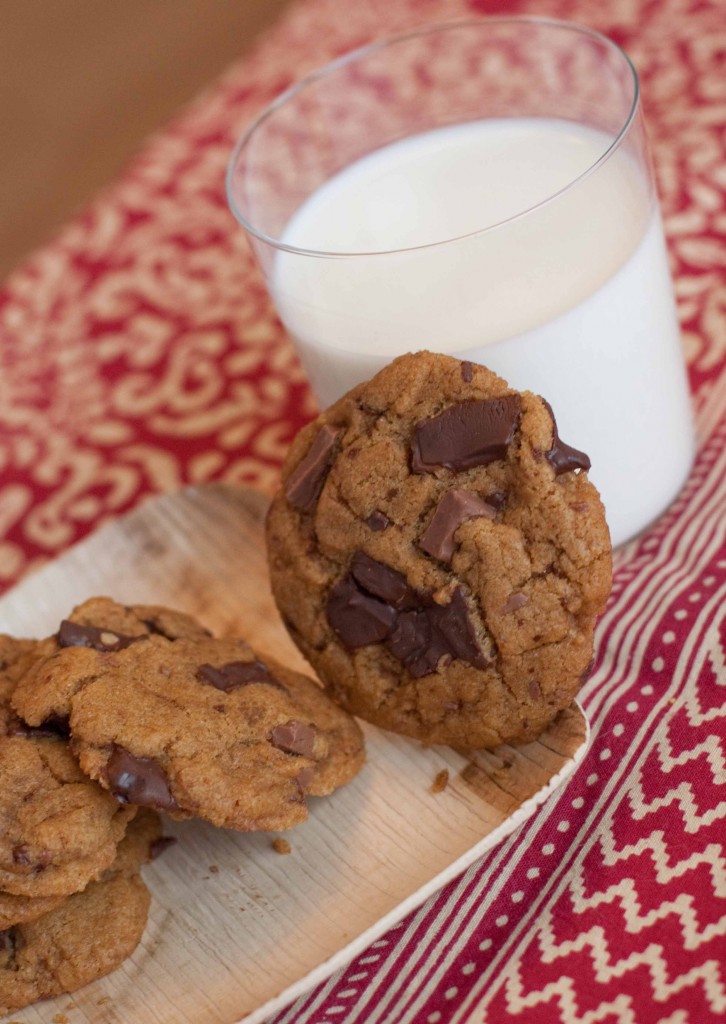 Gluten-Free Chocolate Chunk Peanut Butter Cookies
thanks to Avery Cooks
1 cup peanut butter
1 cup packed brown sugar
1 egg
1 tablespoon vanilla
1 teaspoon baking soda
6 ounces of chocolate, chopped (milk, semi-sweet, dark, or a combo)
Combine peanut butter, brown sugar, egg and vanilla in a stand mixer fixed with the paddle attachment. Beat on medium speed until it's one big greasy blob and no longer grainy, about 3 minutes.
Add the baking soda and mix until combined.
Add the chocolate and mix slowly until mostly combined. The chocolate is a little loose in the greasy batter, that's okay.
Refrigerate for at least 2 hours, or up to 5 days.
Set your oven for 350 degrees. Line two cookie sheets with parchment paper.
Scoop out 2 tablespoons of dough, roll into a ball, and smash it a litte on the cookie sheet. It made about 18 cookies for me, but Kyle kept grabbing chunks of dough so there was potential for a few more. I did two cookie sheets with 9 cookies on each.
This dough is VERY WET. I had a lot of chocolate chunks at the bottom of the bowl when I was done rolling the cookies because they slip right out of the dough. Just roll them in as best as you can and distribute the leftover chocolate chunks between the cookies after they're on the sheet.
Bake for 8-10 minutes, until almost set. They're still great undercooked, so you probably shouldn't bake them for more than 10 minutes.
enlighten yourself with other interesting posts:
5 comments on "
national peanut butter day cookies

"
Leave a Reply