Or biscuits.
Is there a difference? Do you eat one for breakfast and one for dinner?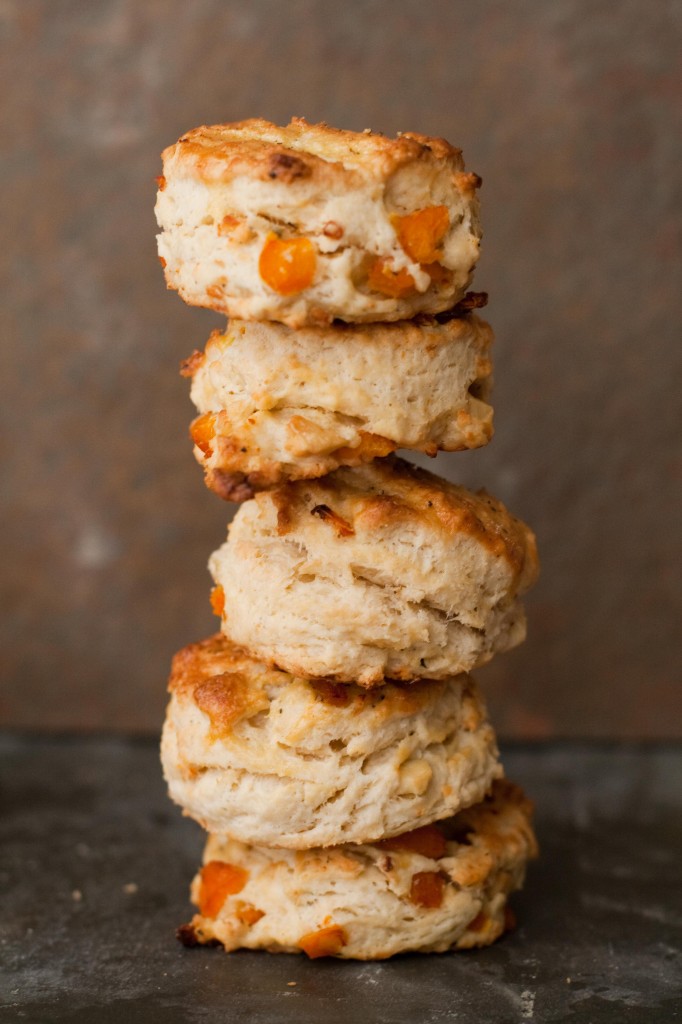 Who knows. Who cares. Their delicious buttery, flakey attitude about life masks my curiosities.
I needed something new to accompany the 10 gallons of chili left in our fridge. No more plain old bread or corn bread. That's boring now. I had to get creative.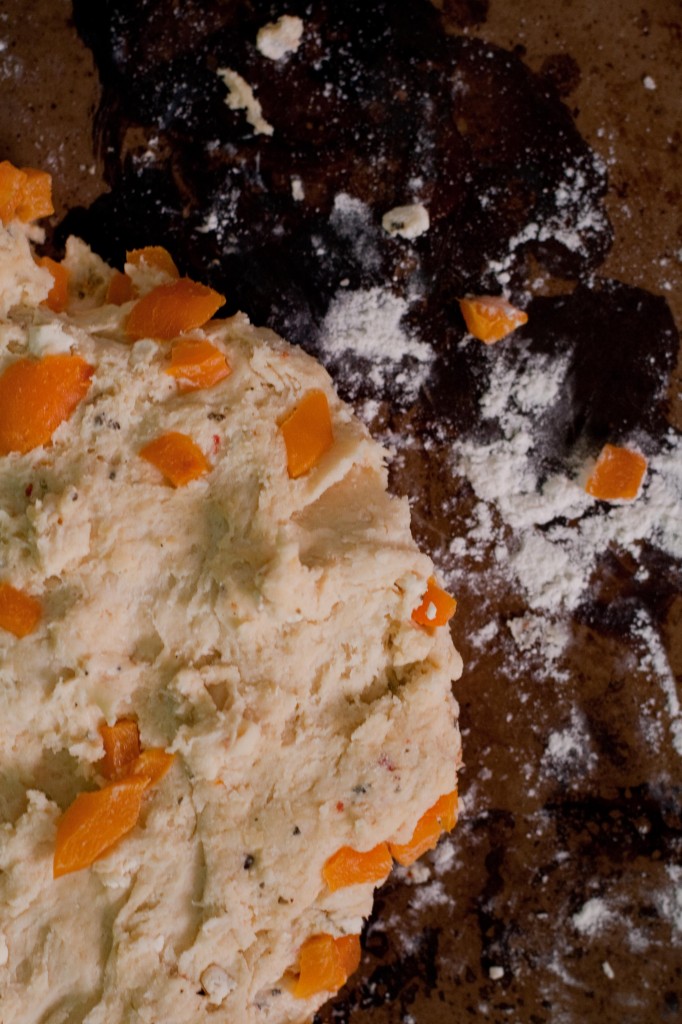 But I wasn't about to trek through the snow to get  any new ingredients. And so, these biscuits were born.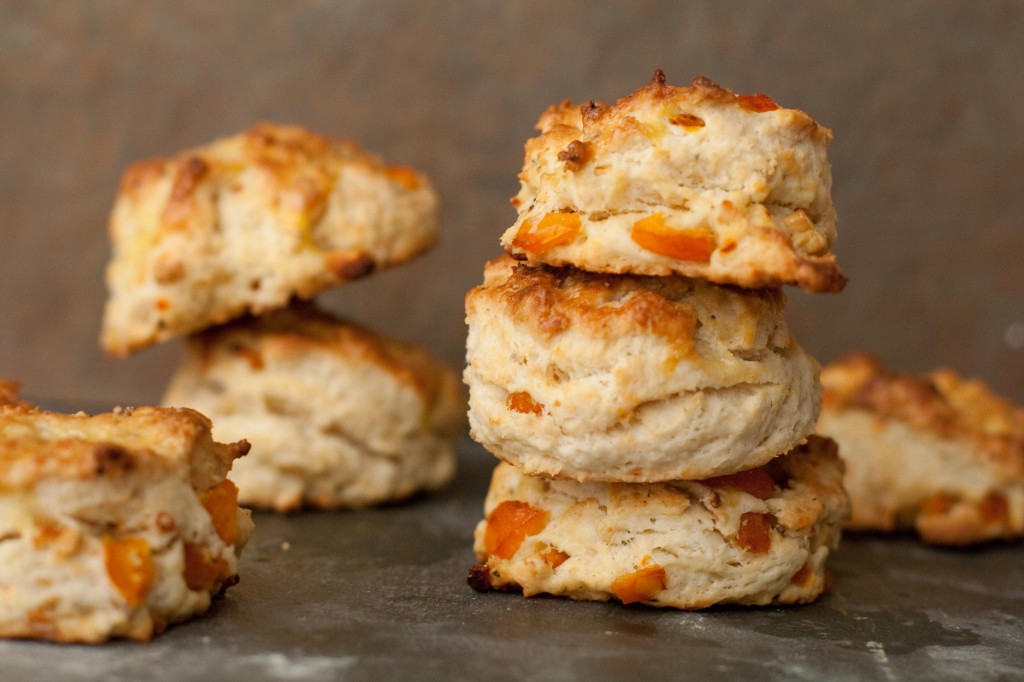 We ended up eating so many that we didn't even get to the chili.
Whoops.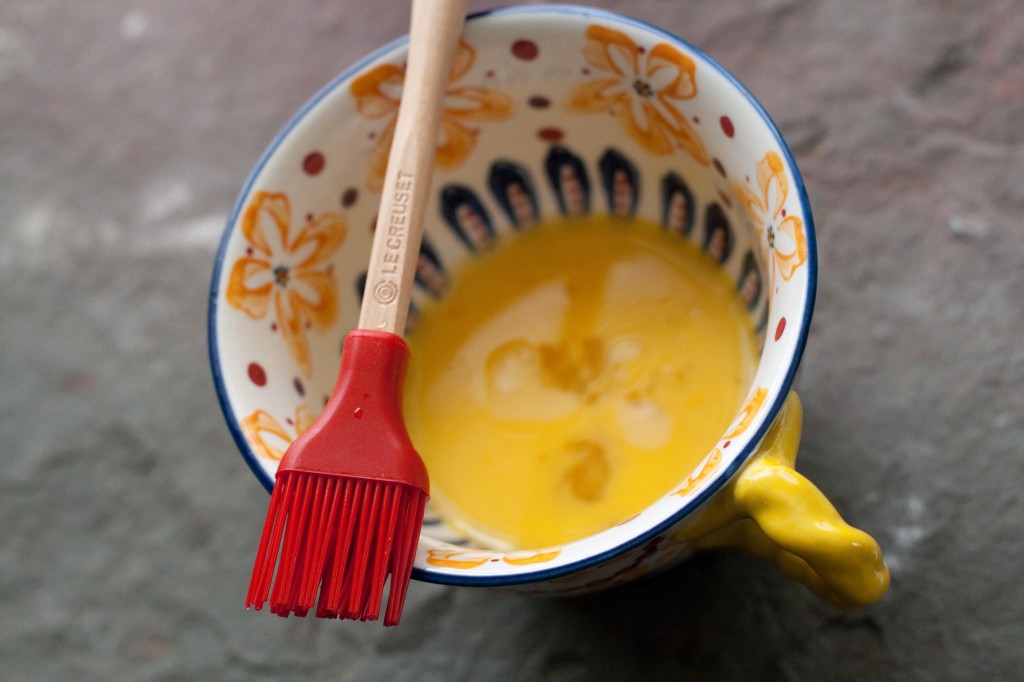 I finally got  to use my cute little pastry brush. It's so cute. Isn't it cute?
A word from the wise (err..?): have all your ingredients ready before you get started. You'll get EVERYTHING full of goop if you mix the butter in with you hands and proceed to get an egg out of the fridge.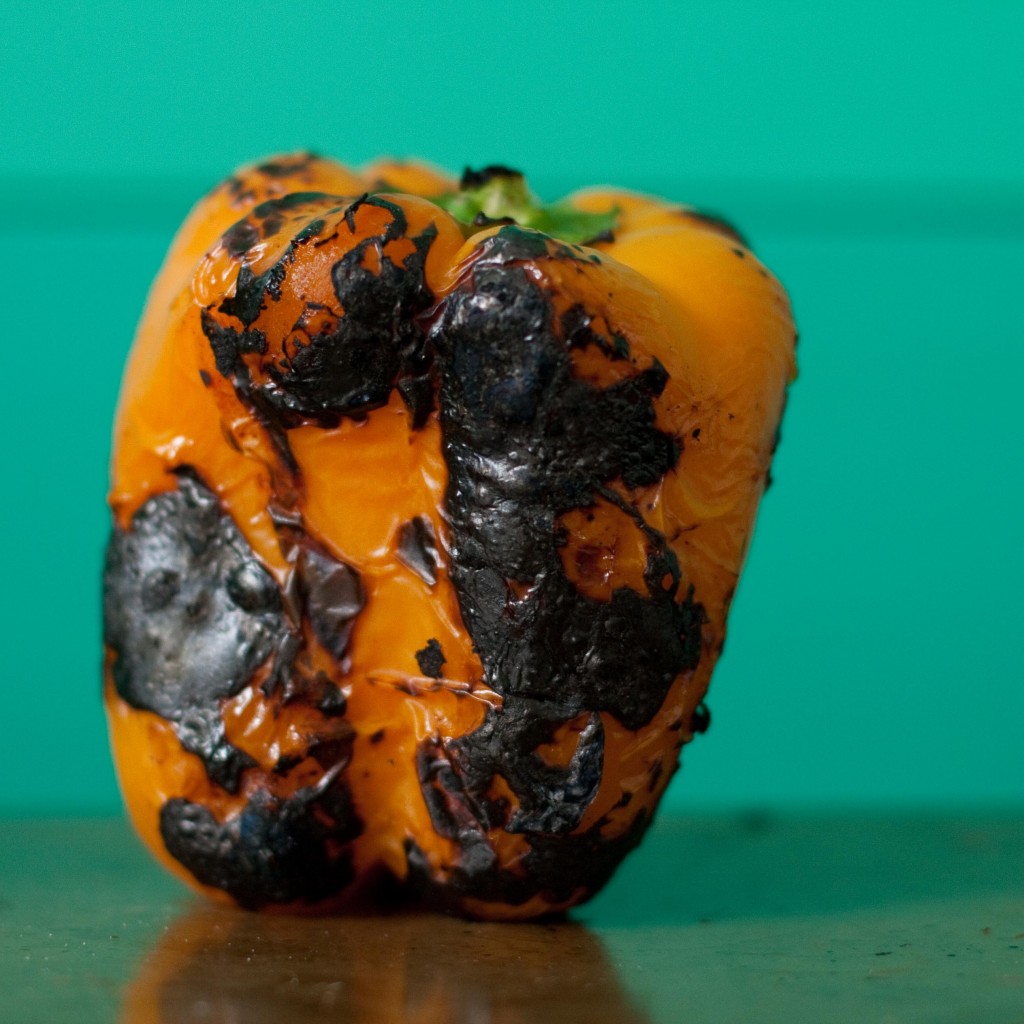 You could really put whatever fillings you'd like in here. I just used whatever was lurking in the forgotten zone of the fridge. Which happened to be tomato basil feta and an orange pepper. Any color pepper would do, as would caramelized onion, chive, or no vegetable at all.
But can you really resist using a roasted pepper?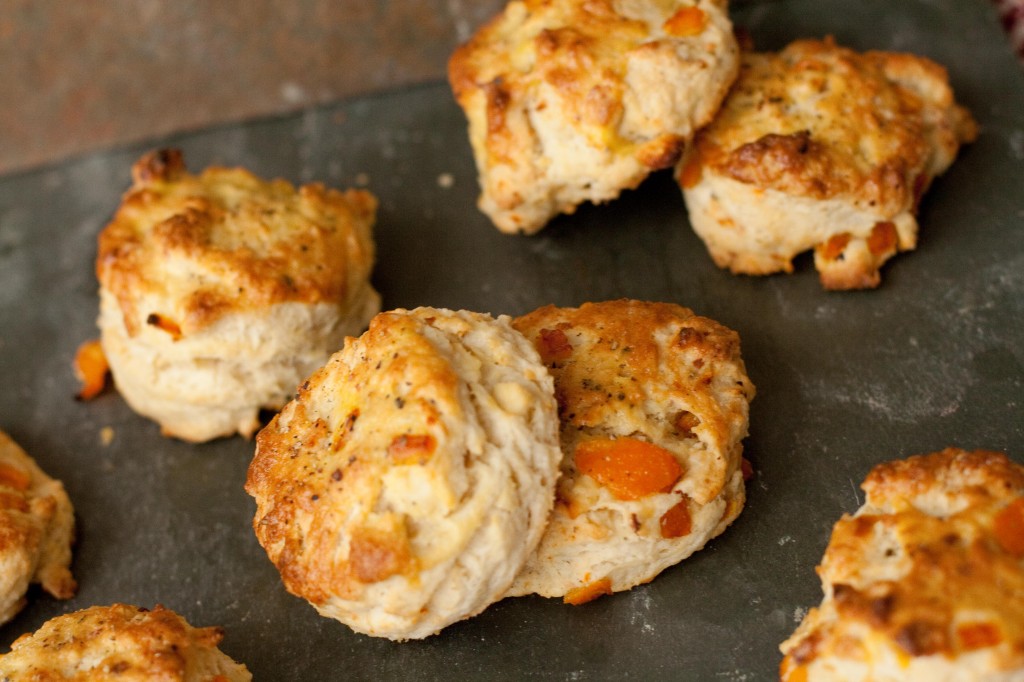 feta and roasted pepper scones
2 c. flour
2 1/2 tsp baking powder
1 1/2 tsp sugar
1/2 tsp salt
1/2 cup (1 stick) cold butter
1/2 sour cream
1 egg
1/2 cup roasted pepper, chopped
1/3 cup crumbled feta, flavor of your preference
1 egg, beaten, for egg wash
freshly ground pepper
*to roast a pepper, simply rotate it with tongs over a medium high flame on a gas range, or stick under a broiler until blistery and blackened. Let it cool in a bowl covered with plastic, then peel all the black stuff off. But leave some, it has good flavor!
1. Preheat your oven to 400 degrees and grease a baking sheet.
2. Combine the dry ingredients in a medium-size bowl. While you've got the flour out, generously flour a surface for kneading and cutting the dough.
3. In a separate bowl, beat the egg and mix with the sour cream. (I'm helping you keep your kitchen clean by preparing this before your hands are full of butter.)
4. Cut the butter into chunks and mix it in into the dry ingredients with your fingers or a pastry cutter until mixture resembles course meal. Just make sure there aren't any HUGE chunks of butter in there.
5. Add the egg and sour cream to the butter mixture. Mix with a big spoon just until combined.
6. Fold in the pepper and feta.
7. Transfer the dough to the floured surface and knead for 20-30 seconds. Dough should be shaggy, but if it's just way too  wet and sticky, add a little more flour, 1 tablespoon at a time. Form a ball and flatten into a 1 – 1 1/2 inch disc.
8. Cut out biscuits to your desired size. You can use a round 2″ cookie cutter or just the rim of a small glass. When you've cut out as many as you can, form the dough into a ball again and flatten to cut more.
9. Place biscuits on cookie sheet. Brush the beaten egg on top of each biscuit and sprinkle with pepper.
10. Bake for 15-18 minutes, until they look golden brown and irresistible.
enlighten yourself with other interesting posts: