Salads are not my favorite. Not even close.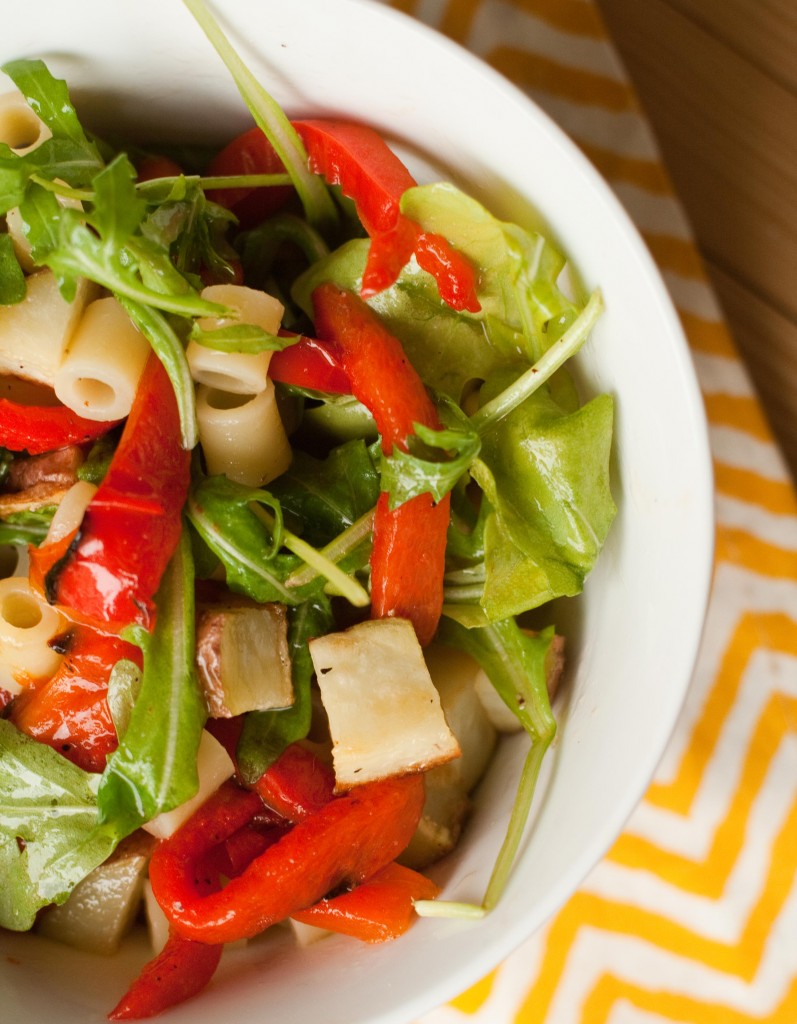 I have a best friend that craves salad. Like, eats it a million times a week. How are we even friends? I need carbs carbs carbs. Pasta, sandwiches and  the bakery are what my heart needs to feel satisfied. It should probably be my stomach that's satisfied, but it sure feels like its my heart that's full when I'm devouring a veggie panini.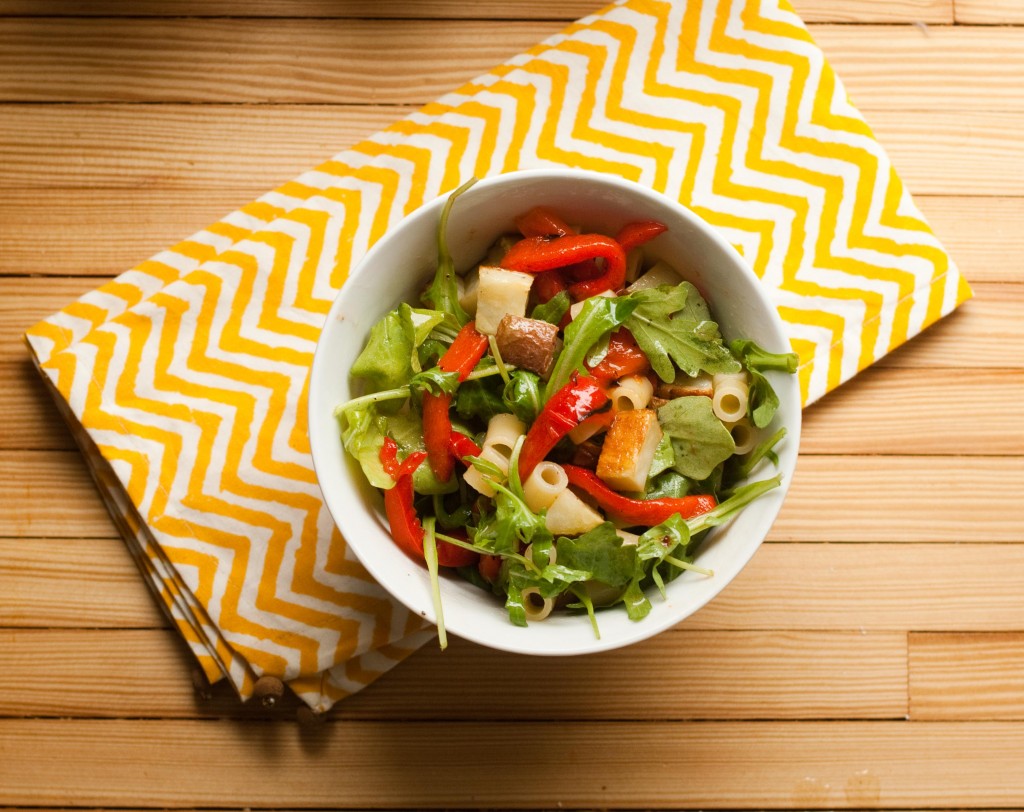 But is this really a salad? I'm pretty good at disguising lettuce. Just hide it under other stuff (or ranch!) and I'll eat it. My mom used to put these little Ditalini noodles in our salads and, I have to say, it's genius. For me, they perfectly balance with all that bitter or watery green stuff, whatever that is. Oh, right. Lettuce.
And this dressing. It completes me. I scooped on some walnut oil last week and thank goodness I did, because this salad would not have been half as good without it. It seems like an investment, practically having to take a loan out for oil (okay okay, it's under $10 for the 12 ounce bottle I got), but it will last SO LONG. Just stick it in the fridge after you open it and its shelf life is, like, practically forever.
I have dreams of drizzling it over stove-popped popcorn and sprinkling it with shallot salt. UM, YEAH. Can't get it out of my head. 


roasted veggie salad with walnut oil dressing
serves 2
walnut oil dressing
1 1/2 tablespoons canola oil
1 tablespoon walnut oil
juice of half a lemon
1 teaspoon rice vinegar
1 teaspoon sugar
1/2 teaspoon shallot salt*
pepper, to taste
salad
4 baby red potatoes
1 red pepper
1 tablespoon olive oil
1 cup Ditalini pasta
2 cups arugula or other greens
*If you really don't want to get shallot salt (although it's AWESOME and you NEED it) you can use half onion power and half salt. But shallot salt is where it's at.
Make the dressing. Combine all ingredients in a jar with a leak-proof lid. I used a small canning jar. Shake it like a polaroid picture and put it in the fridge while you make the salad.
Roast the vegetables. Preheat the oven to 400 degrees. Wash and cut the potatoes into 1/2 inch pieces. Dry them a bit with a towel. Cut the pepper into 1-2 inch strips. Drizzle the oil over the veggies, shake them around a bit (but not like a polaroid picture, yikes) and put on a baking sheet. The peppers should be skins-up. Roast for about 20 minutes, tossing them around about halfway through. Then cut the peppers into thin strips. The skin might come off, but it's okay if it doesn't!
Cook the pasta. Cook the pasta in salted water.
Assemble the salad. In a large bowl, combine the 2 cups of arugula, pasta, peppers, and potatoes. Toss to combine. Pour the dressing over the salad and toss to coat. Serve with garlic toast or croutons.
walnut oil dressing adapted from food.com
Hey! See what I'm up to:
enlighten yourself with other interesting posts:
One comment on "
roasted veggie salad with walnut oil dressing

"
Leave a Reply