Get your ridiculously cute tablespoon measurer out and impress your friends with homemade crackers.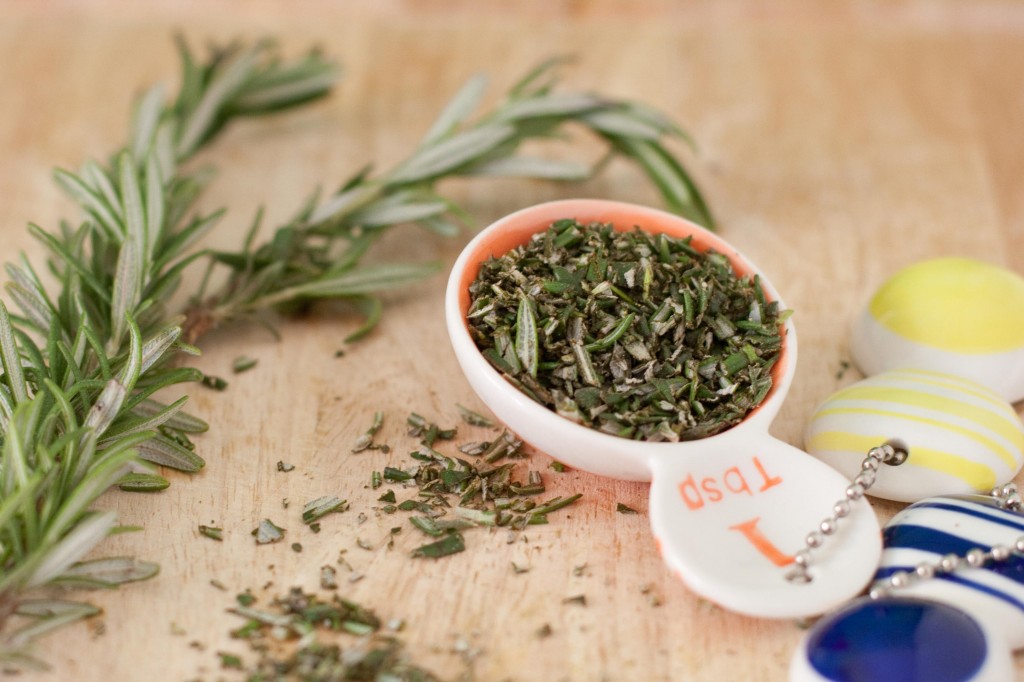 These take under 45 minute to make. And that's two batches. From start to finish. What?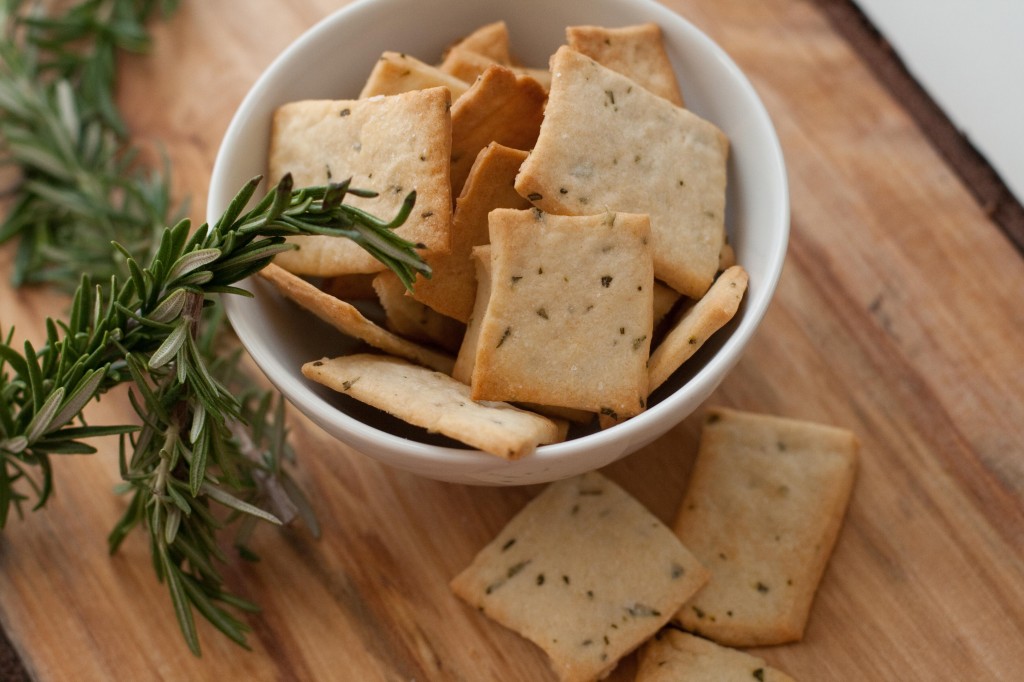 And then everyone's like "woah, homemade crackers?!"
They're like those flatbread crackers you buy but taste so much more…fresh. Duh. That was a
terrible description. They're tasty with hummus, but what isn't?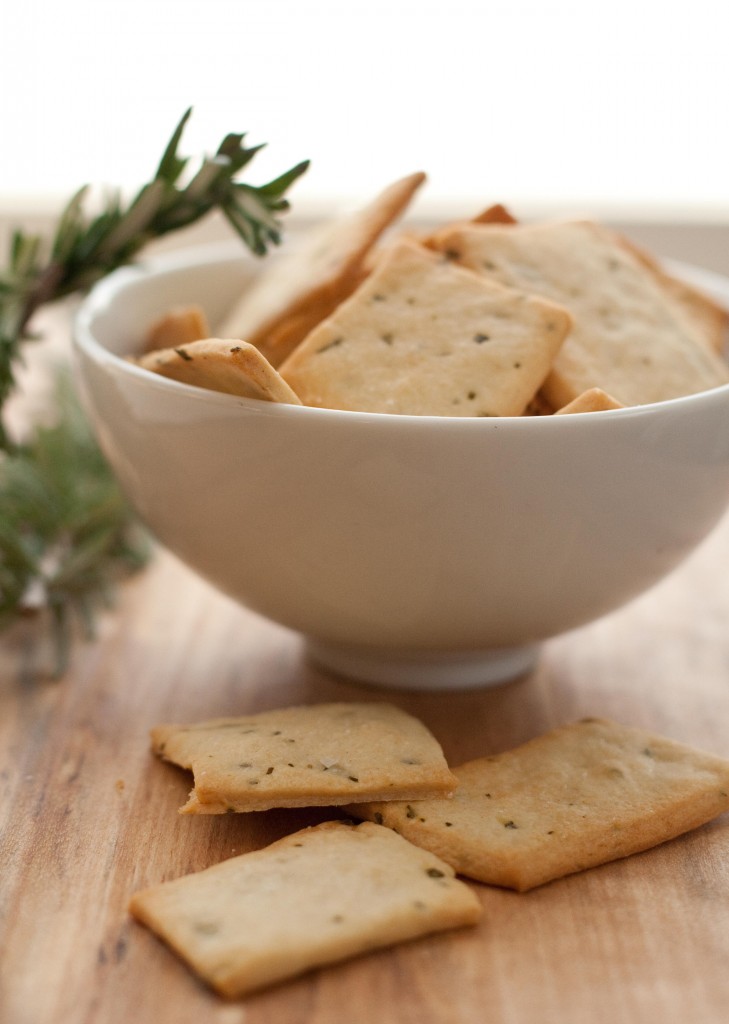 You'll want to grow a little rosemary plant in your kitchen after making these. It would be very economical. Why are the little packages of fresh herbs SO expensive at the grocery store? They're so worth it, though. Maybe that's why they're so expensive. I'm just feeding the cycle.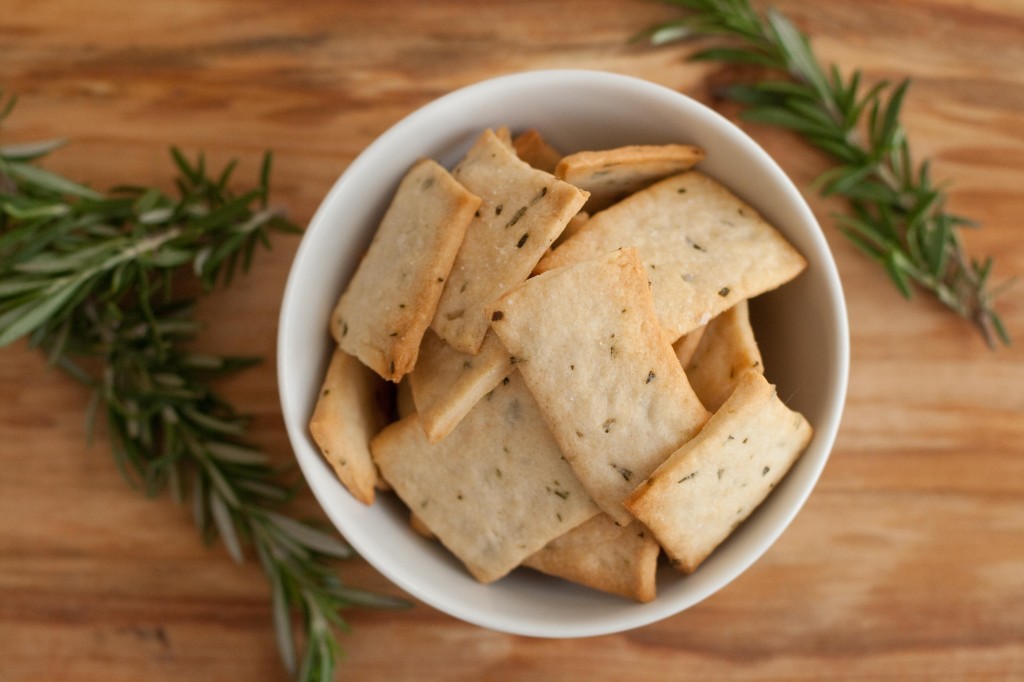 rosemary flatbread crackers
1 3/4 cups unbleached all-purpose flour
1 tablespoon chopped rosemary
1 teaspoon baking powder
3/4 teaspoon salt
1/2 cup water
1/3 cup olive oil plus more for brushing
Flaky sea salt
Preheat the oven to 425 degrees and put your cookie sheet on the middle rack. Lightly flour a Silpat or parchment paper. I used parchment the first time and it didn't work well, although that's what the original recipe used. When I rolled the dough out, it was so elasticy (I guess I made that word up) that it kept crunching the parchment. So I moved on to my Silpat.
Combine the dry ingredients in a medium-size bowl. Create a well in the middle and pour in the water and 1/3 cup olive oil. Mix until just combined.
Transfer the dough to your floured Silpat and knead it a few times until it forms a neat little ball and is no longer shaggy. Split the dough in half and put one chunk aside, covering it with plastic wrap.
Back on your previously floured Silpat, roll the dough out until it covers almost the entire sheet, an oval about 10×14. Just get it as thin as you can. Brush the entire surface with olive oil and sprinkle with sea salt.
Cut the dough with a sharp knife into your desired cracker size, mine were about an 1.5″ x 2″. Be careful not to cut the Silpat underneath. The dough will shrink back a bit because, you know..it's elasticy. Don't fret.
Transfer the Silpat onto your hot cookie sheet and bake crackers for 11-13 minutes. The outside crackers on my cookie sheet got a little burnt, but it was a small price to pay for all the delicious crackers in the middle. You could probably shuffle them around a little halfway through the baking time to avoid this. The edges of each cracker should be just a little brown.
When there are a few minutes left on the first batch, repeat the rolling and cutting process with the second hunk of dough.
Let cool and enjoy with a delicious dip. I think these crackers are best the first day, so eat them quickly!
Slightly adapted from Maggie Ruggiero at epicurious
enlighten yourself with other interesting posts: