This is about to get messy.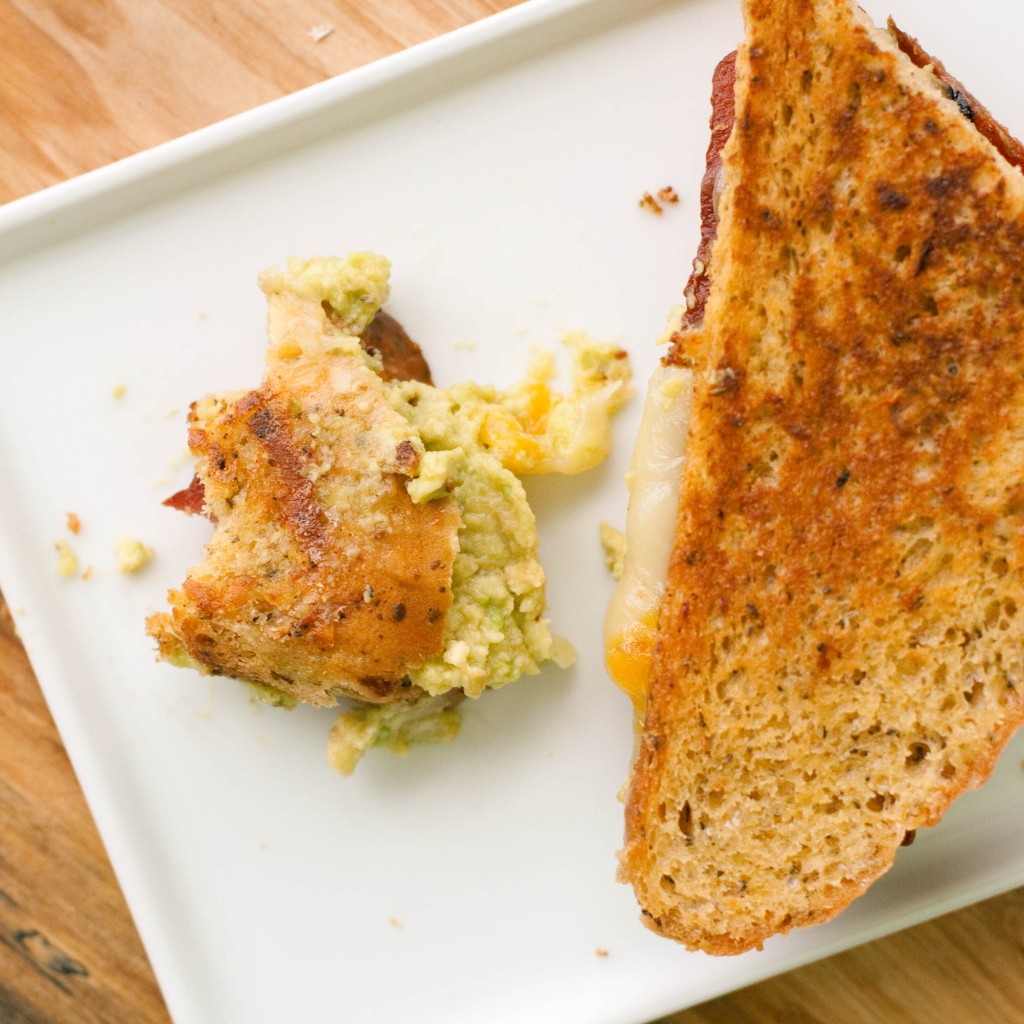 My theory on messiness? Glad you asked. It's much easier to make a mess and clean it up than it is to try not being messy in the first place.
Anyone with me? My husband's not.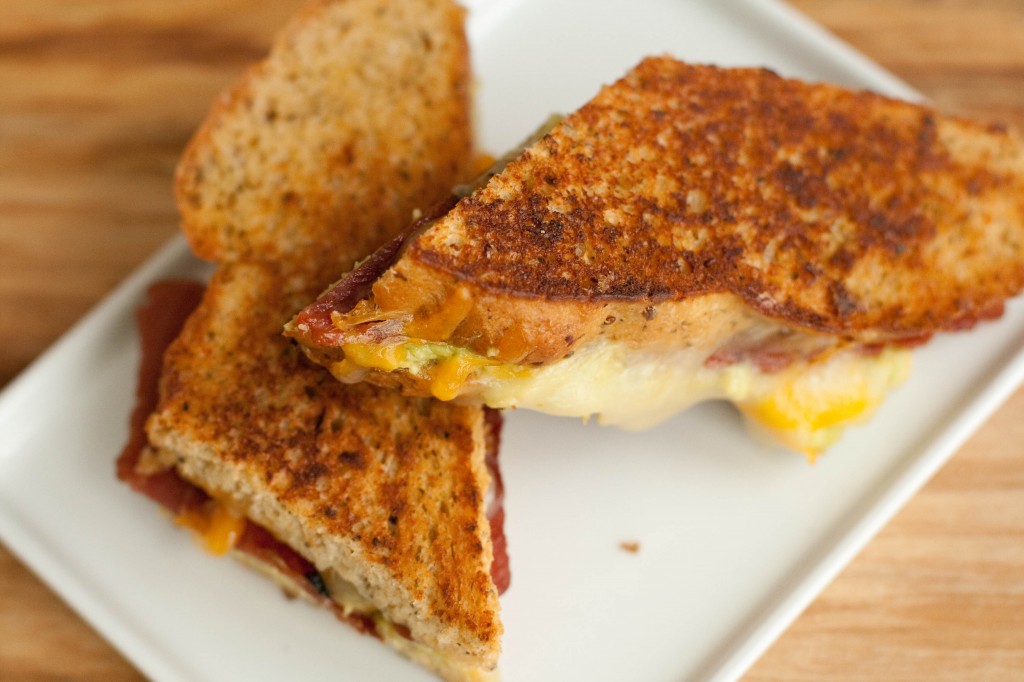 But you know what? He wouldn't be getting a meal every night if things didn't get a little messy. Because that's how I roll. Flour on the floor, carrot peelings on the countertop, taco seasoning on the stove. Every day is a battle in my kitchen. A messy, messy battle.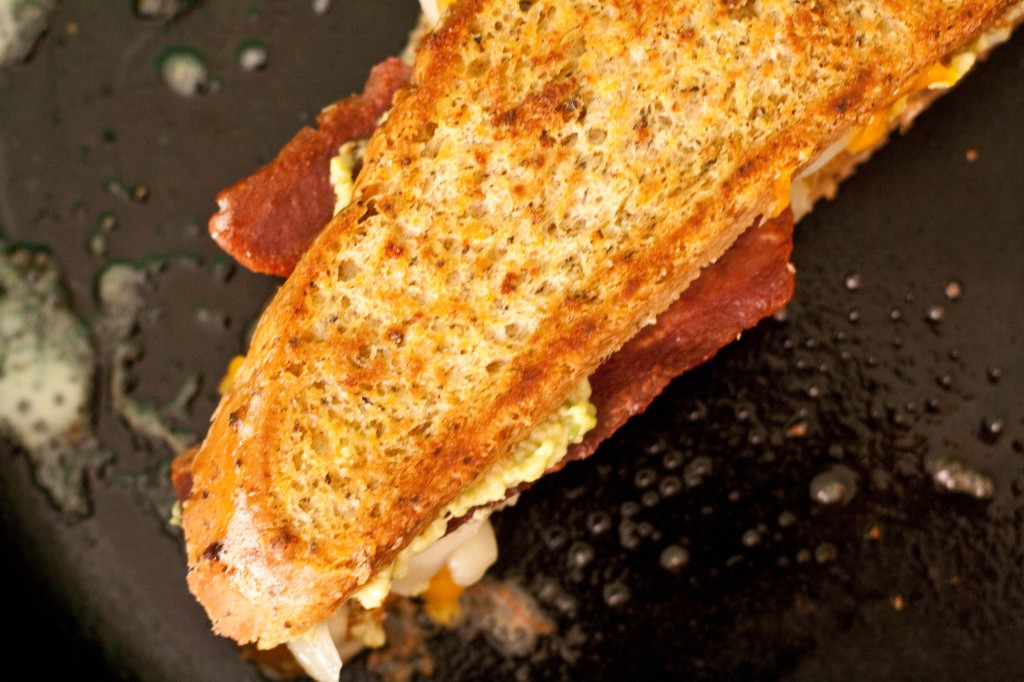 This sandwich rocked my world yesterday. And again today, actually. It is completely because of the sun-dried tomato basil bread. WOAH. But prepare for ooziness. It's a good ooze though, not like the Power Rangers ooze that turns parents into zombies. Wait, is that a good ooze too?
Just kidding, mom and dad. That's a terrible ooze.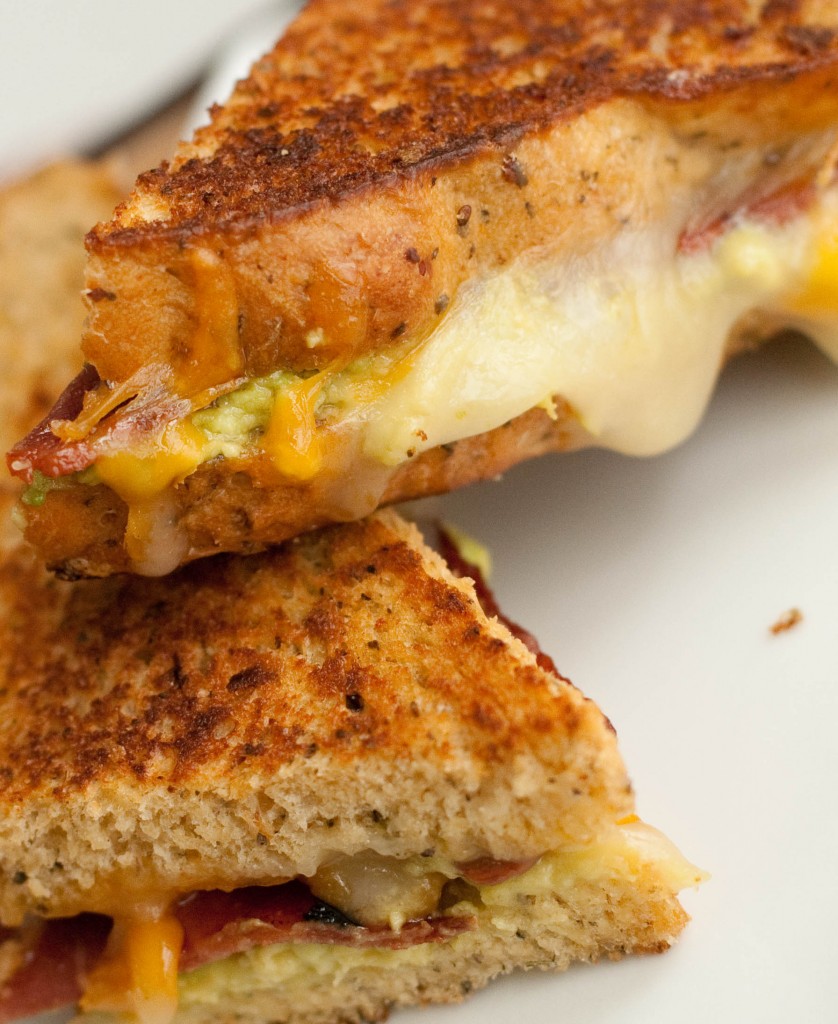 I just hit myself for making a Power Rangers reference. I have a little brother, okay?
What I'm trying to say is- I love this sandwich. And I hope you will too.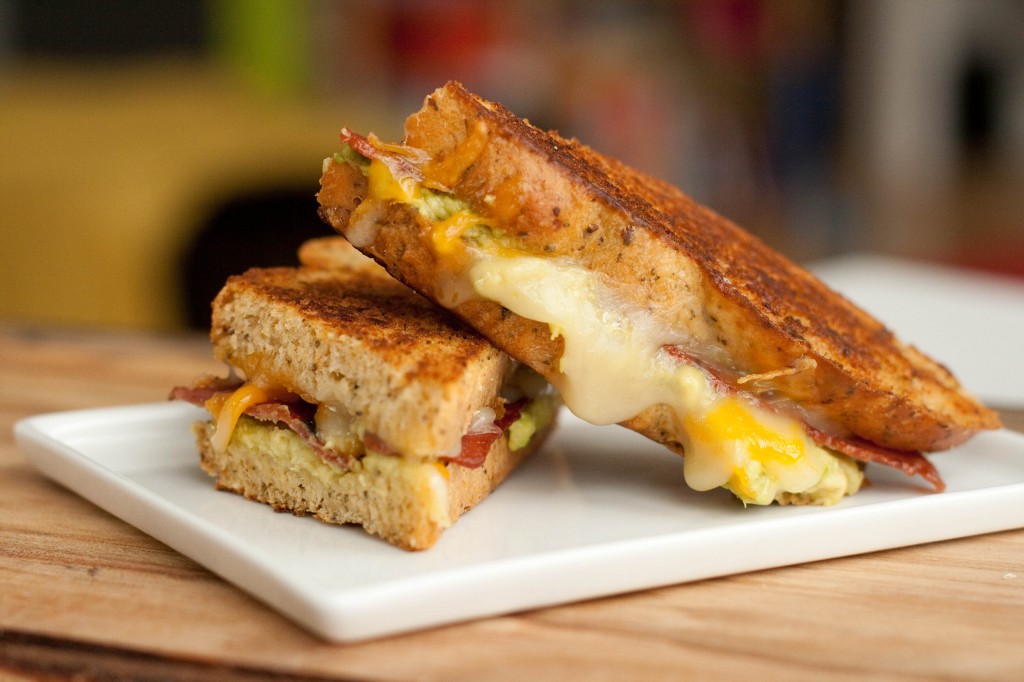 The bread recipe is from food.com. I changed the tomato paste to sun-dried tomato paste, used basil olive oil instead of regular, and only ended up baking for 25 minutes. This bread is honestly SO good and would make a great ungrilled sandwich bread as well.
bacon avocado grilled cheese
makes 4 sandwiches
Seems a little silly to be giving you instructions for a grilled cheese, but I'll guide you through the amounts I used just in case you're scared.

8 slices sun-dried tomato basil bread, recipe above (or your favorite artisan bread)
6 slices bacon, crispy (I used turkey bacon)
1 avocado, mashed
2 cups of shredded cheese (I used a combination of monterey jack and medium cheddar)
4 tablespoons butter
Heat a cast-iron skillet or similar over medium to medium-high heat.
Butter one side of each slice of bread and flip over.
Spread a quarter of the avocado mash on four pieces of bread. Place 1 and a half pieces of bacon on top of the avocado. Pile a quarter of cheese on top of the bacon. Close each sandwich with it's bread-mate, buttered side out.
Place sandwiches on heated skillet and cover with a baking sheet if you are using a skillet with edges, or a dome-shaped piece of aluminum foil if not.  This just helps the cheese to melt before the bread burns.
Flip when golden brown and re-cover.
Serve with soup (we had Campbell's Coconut Tomato Thai soup with this and it was SO good) or on its own!
enlighten yourself with other interesting posts: